What Property Owners Association Rules Exist at Vintage Oaks?
What Property Owners Association Rules Exist at Vintage Oaks?
April 22, 2015 | Posted by Vintage Oaks Realty | | Leave a comment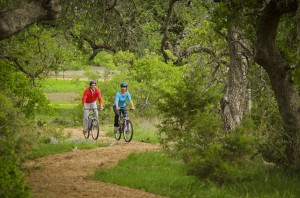 A common question at Vintage Oaks is focused on the Property Owners Association (POA) rules. The community's POA develops and enforces rules that protect the residents, their property, their investment, and the community as a whole.
Those who choose to live in a planned community typically appreciate having this important group in place because it means their community is well taken care of.
Here are a few more details about POAs that land and homeowners appreciate:
Amenities
Amenities are a tremendous draw for buyers looking to stay active and social close to home. In a masterplanned community, the POA generally manages and maintains the amenities.
"While not all HOAs have swimming pools and tennis courts, many offer a range of amenities such as a community center, walking trails, sports courts and playing fields reserved for residents," said Realtor.com.
Amenities at Vintage Oaks include:
Resort pool complex including an Olympic-size pool and a tot pool
Lazy river
Tuscan-style Clubhouse and outdoor pavilion with catering kitchen and meeting room
Kids play area
Fitness center
Private picnic garden
Baseball, tennis, and soccer fields
Miles of walking trails
Year-round calendar of on-site community events
Community Maintenance
Realtor.com also likes the community upkeep that can result from having a POA. "Homes…must meet the standards set by the association or face a fine, so you're less likely to see unkempt lawns, peeling paint or a garishly painted house," they said. In addition, common areas are maintained by the POA, giving communities like Vintage Oaks a cohesive, well-kept look.
Value
Perhaps the most important benefit of a POA is its ability to protect land and home values by enforcing these rules and regulations within the community. In communities without a POA, homes may be designed without oversight and maintained poorly, while a lack of amenities and neighborhood continuity can kill any chance of fostering pride and community spirit. Over time, this will typically result in lower property values.
Vintage Oaks is managed by RealManage, a property management company with over 25 years of experience specializing in POA management. The community also has one of the lowest POA fees in the Hill Country.
Click here to learn more about Vintage Oaks' POA Services and Fees.